Donation amount
500
1000
2000
5000
Specify a different amount

Send an SMS-message to 3434 with the word диво and, after a space, indicate the amount of donation in rubles in numbers.
For example: диво 100
The allowable amount of payment is from 1 to 15,000 rubles. The cost of sending SMS to number 3434 - is free. The service is available for subscribers of MTS, Beeline, MegaFon, Tele2.
Information for subscribers: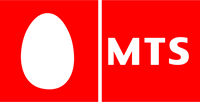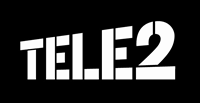 Subscriber commission — 0%
Mobile payments are made through the service MIXPLAT — leader in the field mobile commerce in Russia.
Paying with a bank receipt allows you to donate to set goals through any bank of Russia.
Details for transferring donations in rubles (RUB)
Beneficiary's name :: CHILDREN'S CHARITY FOUNDATION "TIME FOR GOOD"
INN: 6165222817, Checkpoint: 616501001
P/account: 40703810000000713460
Beneficiary's bank: JSC "Tinkoff Bank"
BIK: 044525974
K/account: 30101810145250000974
Purpose of payment: CHARITY DONATION
IMPORTANT!
In the purpose of payment, please indicate "Charitable donation without VAT "," Charitable donation for statutory activities without VAT ". If in the document does not contain the words "charitable donation", then the fund will be obliged pay the state income tax from the funds received, which means that your assistance in full will not reach the beneficiary.
If specified in the purpose of payment, "Charitable donation to the authorized activities without VAT ", then the fund has the opportunity to direct funds to provide emergency assistance to the wards of the foundation (operation, treatment, examination) or a program fund which is of priority importance in the current period.
If you want to transfer funds to a specific child, then we ask you to the purpose of payment indicate the program for which the child's assistance is provided (for example, "Targeted assistance to children with cancer and other severe diseases "). In this case, if the intake exceeds the required amount money for a certain child, then the remainder can be used on others sick children who need treatment under this program. Otherwise the remainder funds may not be used, as written permission is required the donor, which is not always possible to do due to the inaccessibility of the donor, and the money will remain motionless, not benefiting the children.
TOGETHER WITH YOU, WE SAVE CHILDREN'S LIVES, HELP THEM BECOME HEALTHY AND HAPPY!